---
A gallery of images of various enemies from the Crash Bandicoot series. Note that enemies that have not appeared in any of the following games — Crash Bandicoot (1996), Crash Bandicoot 2: Cortex Strikes Back (1997), Crash Bandicoot 3: Warped (1998), CTR: Crash Team Racing (1999), Crash Bash (2000), Crash Nitro Kart (2003), Crash Bandicoot: N. Sane Trilogy (2017) — are not intended to be displayed on this page, though there are a couple of exceptions.
---
---

Chinese Dragons
Walruses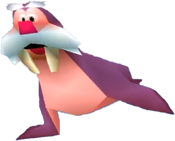 Spiked Shells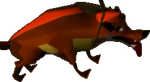 Ad blocker interference detected!
Wikia is a free-to-use site that makes money from advertising. We have a modified experience for viewers using ad blockers

Wikia is not accessible if you've made further modifications. Remove the custom ad blocker rule(s) and the page will load as expected.